REX - Plug & Play GPS Tracking
Map
REX is a complex system for tracking, protection and localization. From just one place, you can control the movement of your car, security of your valuable assets or check whether your children have already returned from school.

The system is accessible through a web interface in the computer or from a cellular phone, and technical support is available as well.

When you login to REX Online you immediately see the position of your vehicles, people or assets on the map.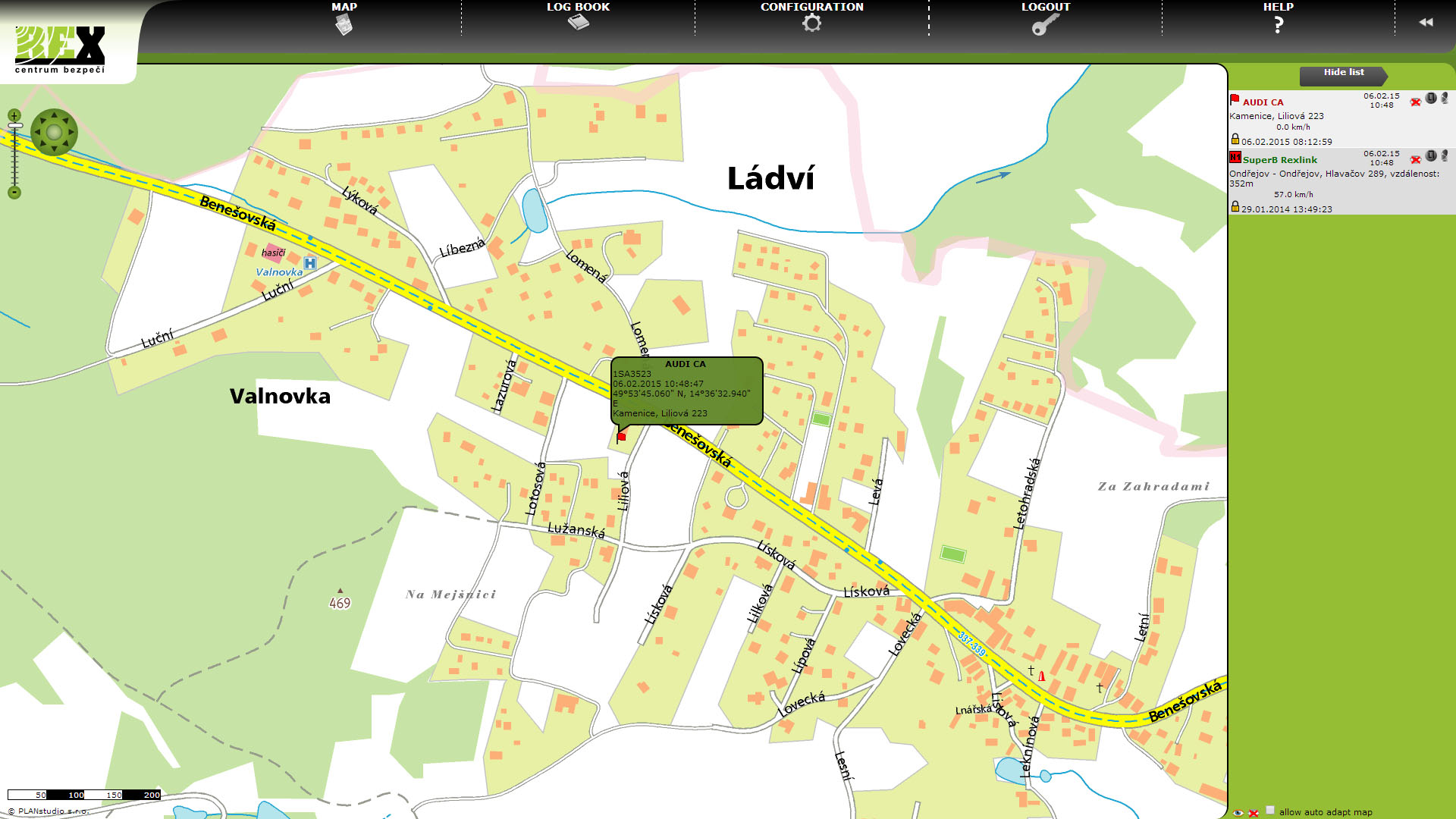 After just one click, you can easily see a history of positions.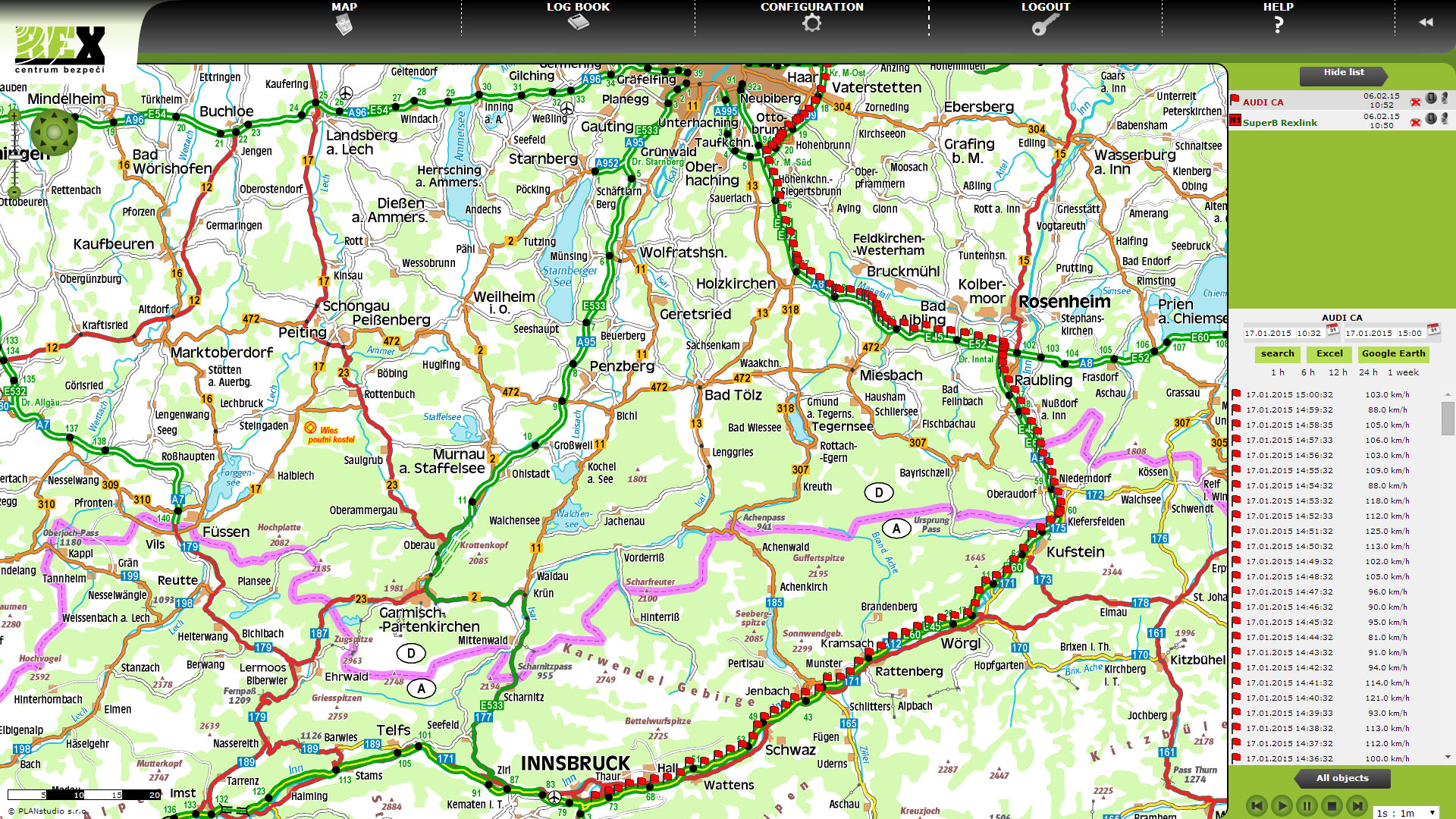 A log book is automatically generated by our vehicle tracking units.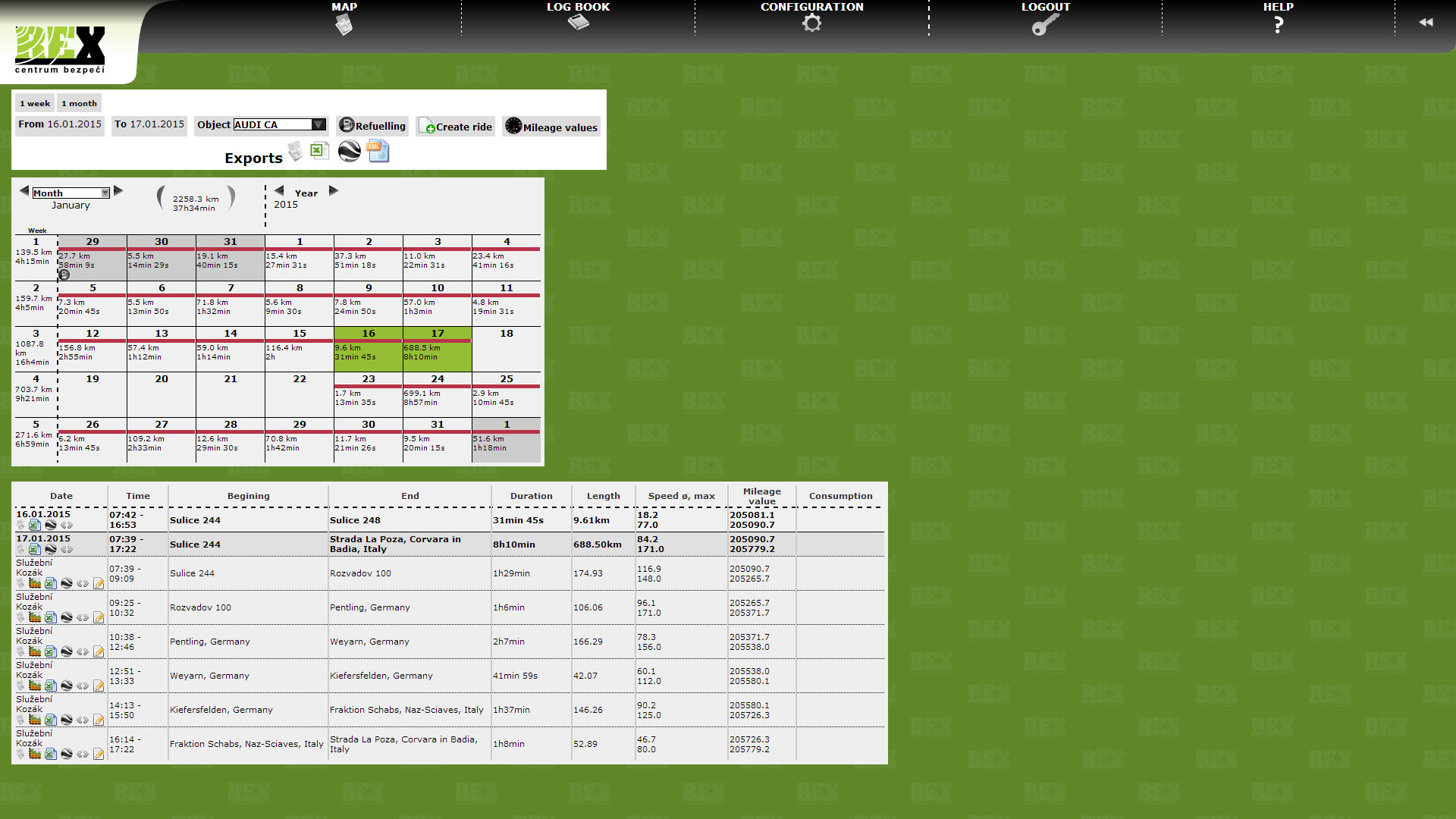 A mobile application for better control on the way is available for iPhone, iPad and Android. There is also a mobile friendly website for other mobile devices.

We are professionals. For your security, we use only data transmissions encrypted with 128-bit AES.




For a REX Online Map live demonstration please click here.
Please use this login data:
Name: plugplay
Password: test